The Challenge: 
Breezewater were requested to provide a replacement cooling tower that could be installed and operational within a 14 day shutdown period, where normal cooling tower construction can take 8-20 weeks.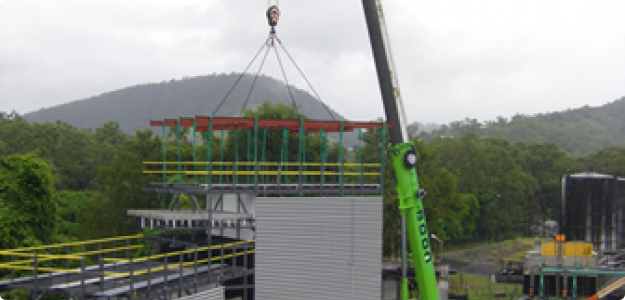 The Solution: 
Breezewater were allocated an area of land adjacent to the exisitng six cell BAC cooling tower which we could prepare in order to erect the new cooling tower frame work. Following that, in the weeks leading up to the shutdown, the frame erection was completed. Then, with our specialist project partners, the existing cooling tower was disconnected and demolished at the start of the 14 day outage period. The replacement three cell FRP BCF-1924-14-3S cooling tower was then crane lifted in 1.5 cell modules into position. The mechanical fitout followed on with internal finishes completed.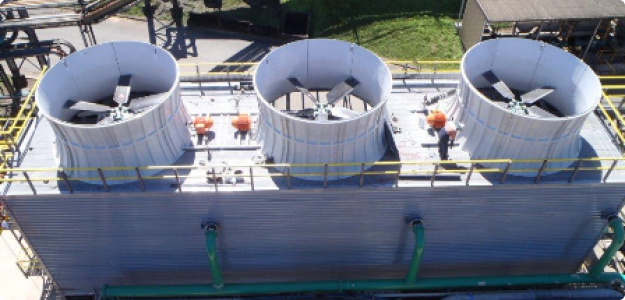 The Outcome: 
Breezewater achieved the design brief within the specified timeframe and produced another high performing cooling tower.