The Challenge:
When Caltex needed some rework on a cooling tower for its Queensland oil refinery, initial inspections revealed a number of critical structural weaknesses. The project became even more urgent when the tower began to fail even before works began to rebuild the six cooling cells. Yet there was no way it could be shut down — it needed to stay operational 24 hours a day, seven days a week.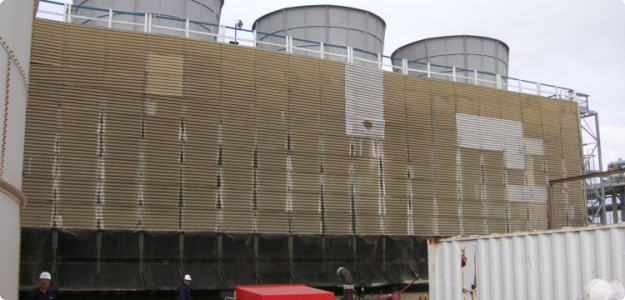 The Solution:
As the unit needed to be kept running at all times, Brendon McCarrison designed a support structure to maintain structural integrity and keep workers safe while all reconstruction and replacement was carried out. Each of the six cooling cells was then isolated and rebuilt individually while the remainder of the tower remained operational. The presence of asbestos presented an additional complication that required a specialist contractor to remove.
The Outcome:
Caltex was able to continue refinery operation undisturbed while the work was carried out: the cell replacement and structural repair work was completed on-time and on-budget without any disruption to plant productivity.